Missoula Half Marathon
July 12th, 2015
---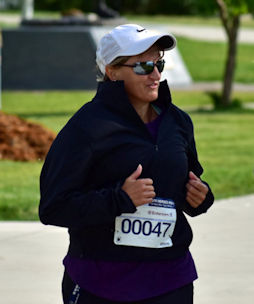 2019: 681.66 2018: 574.00 2017: 358.00 2016: 585.00 2015: 718.50 2014: 885.25 2013: 515.00 2012: 638.25 2011: 801.50 2010: 756.25 2009: 653.51 2008: 636.25 2007: 420.25 2006: 420.75
So. I run. jog. waddle. :) I started running shortly after my twins were born. Just a way to get out of the house and be by myself for a few minutes. I had never run before. Never been athletic in any way. In fact, had previously despised running because I would get so short of breath. I found out that I had a mild form of asthma that, with knowing it was there, I was able to control my breathing and run. I started out running from my driveway to the next. And every night, just went a little further, driveway by driveway. I set my sights on running the Great Falls Ice Breaker... that would have been in April of 1997. I did it and from there just kept running. Many years later, I began running longer distances with a couple friends. I remember the day that I first ran 10 miles without stopping. I was alone and it was the coolest feeling when it was over.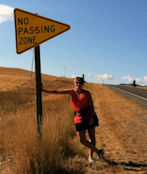 I ran several half marathons after that... two of which completely sucked due to their location and conditions, I was sick during one, hurt during another and running mostly uphill on yet another, but then I ran the Las Vegas Half and loved it. It was on the Strip, at night, on my birthday. And although my time sucked due to the unavailability of porta potties vs. the 44,000 of runners (ie... 15 minute wait at the one that I saw in the dark along the route!!) I did it. I ran it alone, never stopping (well.. except for my leisurely wait at the porta potty!!). It was an interesting race due to many logistical problems throughout the race.. but I loved every minute of it and I'm VERY glad I did it. It was big and bright and exciting, full of life and lights, people, and electricity in the air. The expo was very cool with lots of fun "running stuff". I look forward to doing it again some time soon.
---
Rock n Roll Half Marathon in Las Vegas
December 4th, 2011

From left to right:
Starting line, Finish Line (pre-race), Cheap Trick attempting to rock the crowd.